Social media has become an essential component of digital marketing for businesses and marketing companies alike, yet engaging in social media activity alone does not equate to executing a marketing campaign. Although the phrases Social Marketing and Digital Marketing are sometimes used interchangeably, they are not the same thing, and recognizing the difference is critical to developing a well-rounded marketing approach.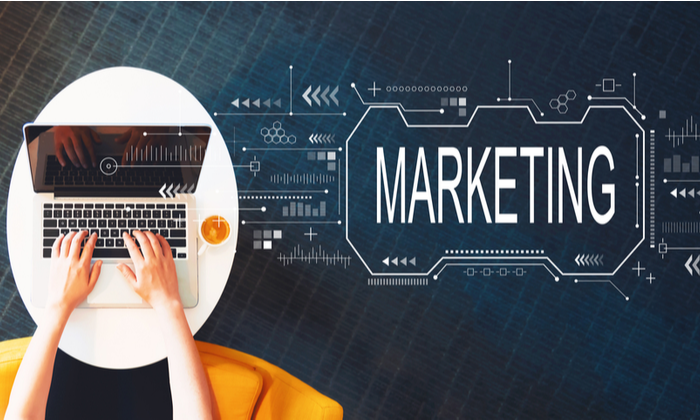 What exactly is social marketing, and how does it vary from digital marketing?
The key to distinguishing between social media marketing and digital marketing is to recognize that social media marketing is a component of digital rather than a separate entity. Whereas digital marketing includes the use of all digital platforms for marketing objectives, social marketing is limited to the use of social media.
The primary distinctions –
Although social media and digital  have similar purposes, they differ in some key areas, as outlined in the table below.
Focus
The primary distinction between social and digital marketing is their emphasis. Whereas digital marketing includes various marketing platforms, including social media, social marketing has a much narrower emphasis, trying to connect just with social media users.
Channels deployed
The marketer utilizes social media platforms to connect with social users in social media marketing. In contrast, in digital marketing, the marketer may reach their target demographic through many channels, both online and offline. All social media outlets may still be used in digital.
Reach
The reach of social marketing can vary greatly based on the number of followers on each social site. Nonetheless, it is certain to be constrained by the limitations of the channels themselves as well as the number of individuals who utilize them. Digital marketing, on the other hand, has a far bigger potential reach since it is not limited to the use of social media networks and may thus make use of more diverse channels with a broader reach.
Speed
Because social media has an extremely engaged audience and a quick content timetable, social marketing is one of the fastest marketing methods.
When companies or organizations want to quickly spread information to their followers, the pace of social marketing may work in their favor; yet, it can also work against them, requiring extraordinary upkeep and a steady supply of new material to be relevant. It is frequently looks to be considerably slower than social marketing. This disparity is attributable to the fact that certain marketing methods take longer to produce results.
Which is better, social or digital marketing?
Social media marketing is now widely regarded as crucial for practically any business or service, allowing them to communicate with their target audience, consumers, and stakeholders almost quickly. However, while social media might be quick, not all channels are made equal, and not all consumers utilize social media, which is where digital comes in.
Because marketers are not limited to using social media platforms alone, marketing enables for the design of significantly more diversified integrated marketing strategies. An integrated digital strategy can span various  platforms, including social media, to broaden your reach and allow marketers to tailor your marketing message to the people most likely to see it and their specific demands.
A typical integrated digital campaign carried out, that can comprise the following elements:
Improve your organic reach with organic search marketing.

Paid search marketing ensures that your website appears in targeted search results.

To reach your social media following and target social audience, use social media marketing.

To contact your subscribers, use email marketing.

Content marketing to attract new internet consumers
Picking the Best Marketing Strategy for Your Company
We are an experienced digital marketing agency that specializes in delivering data-driven decisions to help your business develop. Whatever your objectives are, we have a team of creative minds ready to give you with intelligent ideas, sophisticated design, and a compelling digital experience that will help you to surpass your expectations.